ACEM ACCREDITATION
The FACEM Critical Procedures Course has been approved for the 2020-2021 ACEM CPD cycle. The course has been specifically designed for FACEMs to complete their CPD procedural skill requirements.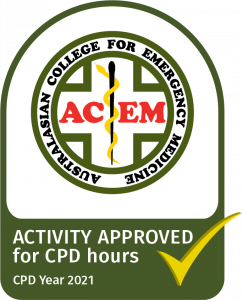 Name of Activity: FACEM Critical Procedures Course
Accredited for: 7 ACEM CPD hours
Provider: Emergency Trauma Management
CPD Category: Group learning
Activity type: Workshop and course
ACEM CPD PROCEDURES WITH CODES
---
The course includes the following procedures (with ACEM CPD codes).